Thanks to Mort (for supplying the scans) and to triverse (for editing the release), issue 6 of Nintendo Magazine System is now available at OoPA. Online articles that acompany this issue are RC Pro-AM 2 (NES), Starfox (SNES), Pocky & Rocky (SNES) and Jacki Crushon (SNES).
Weblink:
http://www.outofprintarchive.com/catalo ... /NMS6.html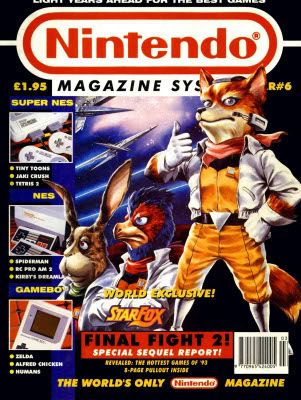 Edit:
The very first issue of Super Play (Future Publishing's early 1990's publication all about the Super Famicom/Super Nintendo) has been released at Out-of-Print Archive. Thanks to meppi, the issue of Super Play has been scanned, edited, compiled and made available to download from OoPA. A selection of online features to accompany the release include "The SNES: your complete guide", Dinosaurs review, Xandra's Big Adventure review and the Super Play interview with Software Creations.
Weblink:
http://www.outofprintarchive.com/catalo ... Play1.html